Celebrations as Construction starts at long awaited Marleigh Primary Academy
A ground-breaking event to celebrate the start on site of Marleigh Primary Academy on Newmarket Road in Cambridge, took place on Wednesday 23rd June. Leading this long-awaited event was the CEO of Anglian Learning Jonathan Culpin, who was joined by Chairman Councillor Derek Giles of Cambridgeshire County Council, along with members of the council and senior representatives from Hill, Marshall Group, Morgan Sindall Construction and L&Q.
Councillor Derek Giles, Chairman of Cambridgeshire County Council said: "As the Chairman of Cambridgeshire County Council, it is a great honour and privilege to form part of the history of Marleigh Primary Academy with this ground-breaking ceremony. I look forward to returning in 2022 to see the new school finished."
Anglian Learning CEO, Jonathan Culpin said: "I am delighted that we have reached the construction stage of Marleigh Primary Academy and can celebrate this event at our ground-breaking ceremony. As a Trust we are excited to see the school being realised in bricks and mortar. This innovative school in the heart of a new community will provide an exciting opportunity for Marleigh families and our high-quality learning environment will provide inspiration and motivation to staff and pupils.
We continue to work closely with the Local Authority, the DfE, Marshall Group, Hill, Morgan Sindall Construction and L&Q, to create the best provision we can. As we look to the future and the vision we have for the school, we are planning to work in partnership with all those within the local community."
Kathy Jenkins of Marshall said: "This is a really important milestone for everyone involved in the Marleigh development and we are delighted that the new Academy will offer such a well-rounded education with a particular focus on the STEM subjects.  The Academy will sit at the heart of this inspiring new community, providing first class learning for local children and we look forward with excitement to watching their progress over the years ahead."
Jamie Shearman, Area Director for Morgan Sindall Construction in Cambridge said: : "The ground-breaking ceremony at Marleigh Primary Academy marks an important milestone in delivering an exceptional educational facility for a new and vibrant community in Cambridge. We're proud to be working alongside Cambridgeshire County Council and Anglian Learning on this high-end, specialist school. The landscaped grounds, thoughtfully designed classrooms and inspiring interiors that are now under construction will ensure the area's current and future families receive a first-rate learning experience for many years to come."
The Marleigh Primary Academy will have capacity for up to 420 primary and 52 nursery aged children and is part of Anglian Learning, a multi-academy educational trust.  The school will have a particular teaching focus on STEM subjects – science, technology, engineering and mathematics – reflecting Cambridge's excellence in these areas.
The Academy will be the fifteenth school to join Anglian Learning. Formed in 2016 of four secondary schools, the trust has grown successfully and now operates six secondary schools and eight primary schools across Cambridge, Suffolk and Essex. The new school will have a governing body comprising parents, members of Anglian Learning, members from local business, and the community.
The design of Marleigh Primary Academy has been developed by drawing on research into effective school design taking into account the need to provide a flexible approach to learning. All classrooms from Nursery through to Year 4 will have immediate access to the outdoor learning areas to enable pupils to understand that learning is a continual process that happens everywhere, all the time.
Older year groups will also have elements of outdoor learning built into the curriculum; all year groups will use the strip of established woodland that makes up part of the site to enhance their learning and wellbeing.
The new primary school and nursery will be at the heart of the Marleigh neighbourhood, where 1,300 new homes are under construction. The properties come in a range of designs from one to five-bedrooms to suit a range of residents and lifestyles.
To find out more about the Marleigh Primary Academy and Anglian Learning, please visit: https://anglianlearning.org/news-projects/marleigh-primary-academy/ and to register interest in places at the school, get in touch via enquiries@marleighprimary.org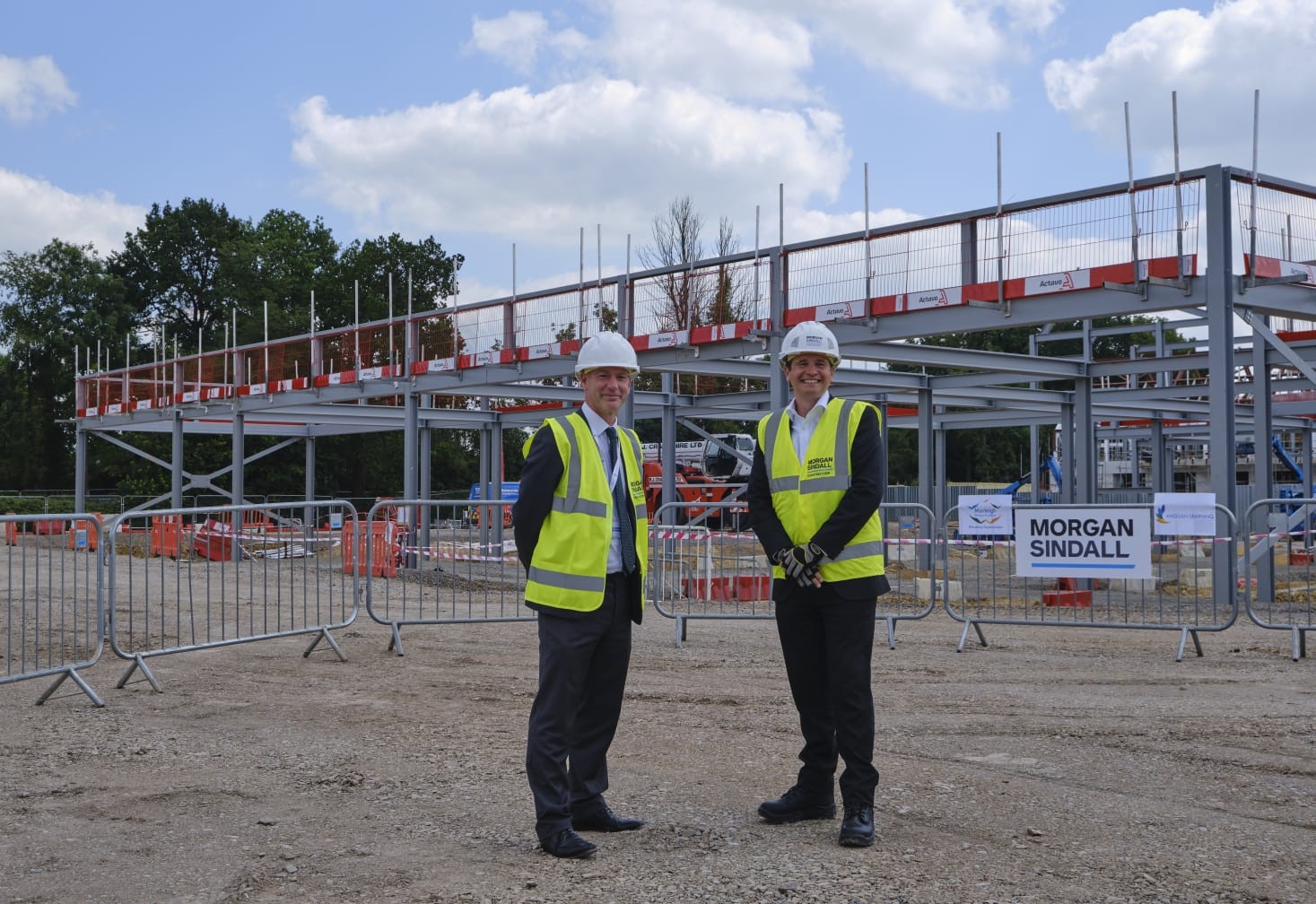 From left, Jonathan Culpin, CEO, Anglian Learning; Jamie Shearman, Area Director, Morgan Sindall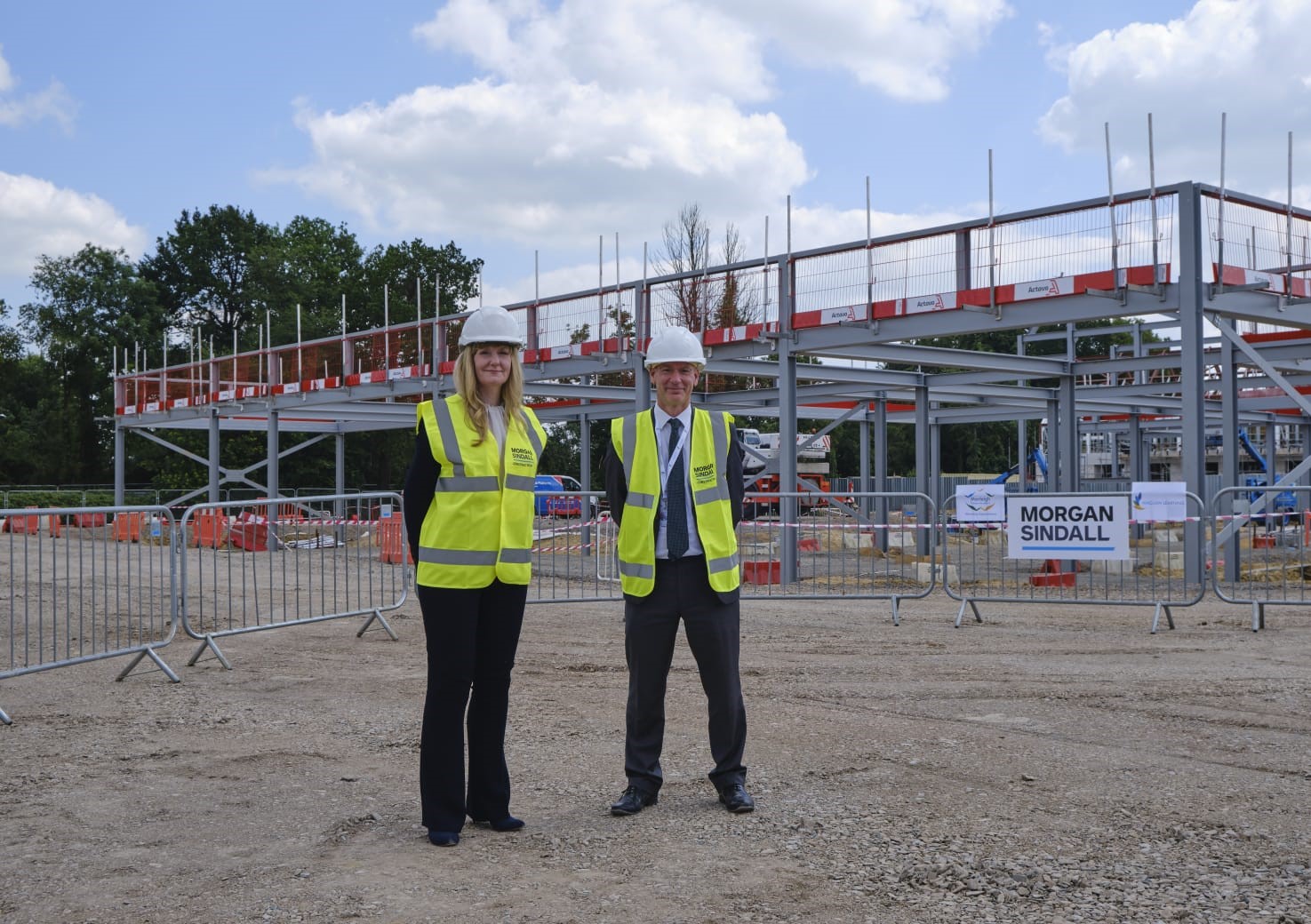 From left, Kathy Jenkins, Marshall Group CEO and Jonathan Culpin, CEO, Anglian Learning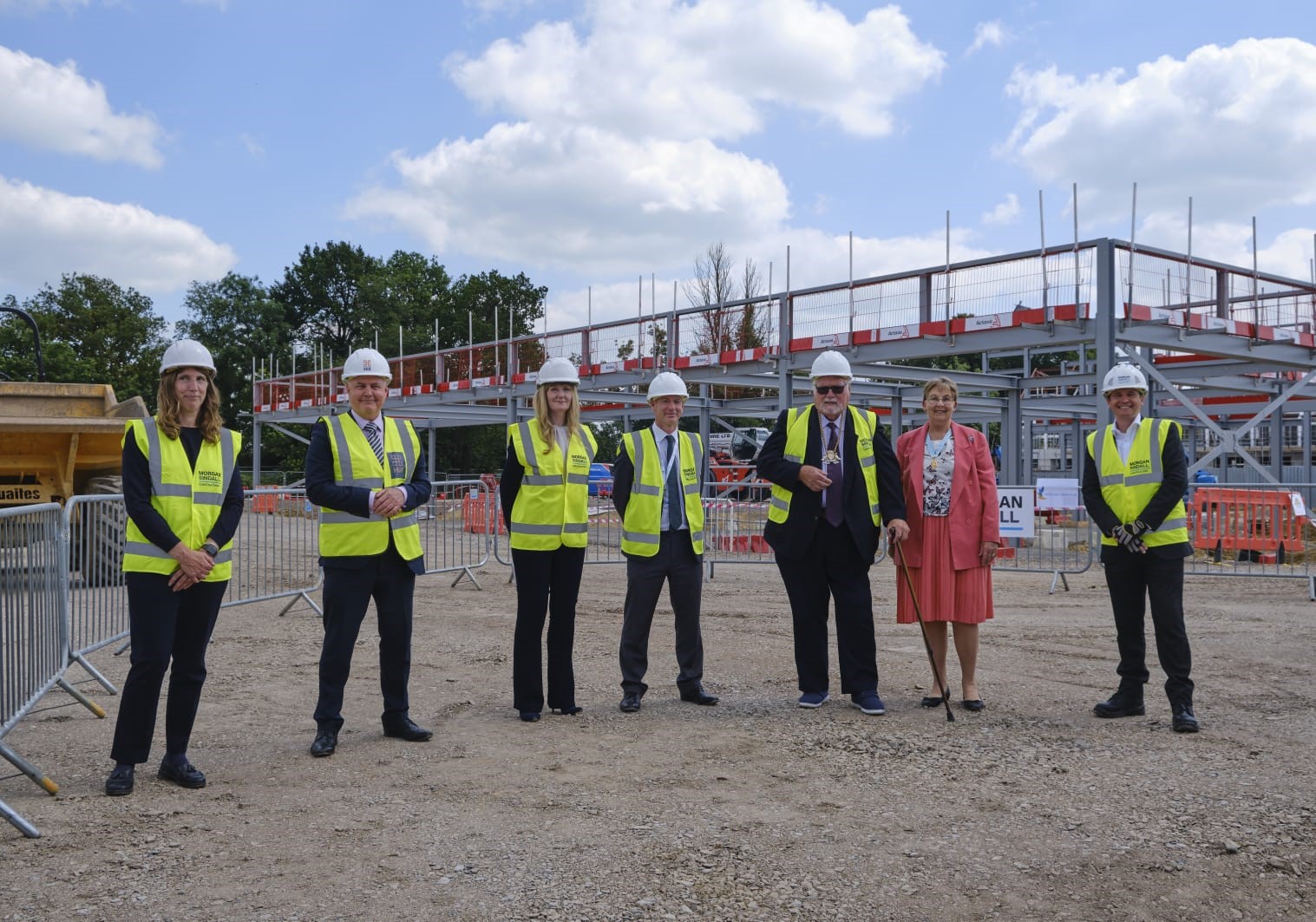 From left, Kathryn Franklin, Development Manager, L&Q; Rob Hall, Manging Director, Hill; Kathy Jenkins, Marshall Group CEO; Jonathan Culpin, CEO, Anglian Learning; Chairman Councillor Derek Giles; Councillor Sandie Giles; Jamie Shearman, Area Director, Morgan Sindall